THE RAINFOREST INFORMATION CENTRE
3D Inflate generously gave the Rainforest Action Group a hefty discount on an inflatable earth for our actions. 3D Inflate makes hyper-realistic inflatable props for events.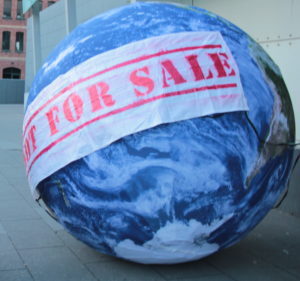 Ecocern generously supplies the Rainforest Action Group with the ecologically sustainable paper for our flyers and posters. Their stationery are Australian owned and made. All Ecocern products are made from genuine 100% post-consumer recycled paper collected from local households and industry.
Treecreds supported the Rainforest Action Group by giving us an initial budget to get us off the ground!
Treecreds offers Sustainability Assessments and Reports, Greenhouse Gas Emissions (GHG) Assessments, Energy, Water and Waste Assessments, and Consultancy on Efficiency, Best Environmental Practice and Waste Management Strategies.