Cornerstone Capital Resources announces high potential Porphery targets at Espejo and Rio Magdalena, but fails to mention that Rio Magdalena is subject to a stop work order issued by the Provincial court in Imbabura in June 2019 due to the area's high environmental significance.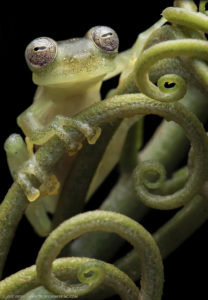 For the past eight months, local environmental groups have been denouncing ongoing operations by ENAMI and Cornerstone employees on the Protected Forests covered by Cornerstone Resources' Rio Magdalena concessions. Judges had revoked the environmental license for the companies to explore in June last year, ruling that there had been a violation of mining-impacted communities' right to be consulted. The judges had also forced the Ministry of Environment and Water to publicise the ruling and formally apologise to the impacted communities.
Despite the court order, employees continued to explore illegally in the species-rich area, as Cornerstone's latest news proves.
Ecuador environmental group OMASNE denounced Cornerstone's announcement that it would start to drill in the second half of 2020, saying, "It is outrageous to see the vulnerability to which nature, communities and territories threatened by extractive activities are subject. On June 19, 2019, the Provincial Court of Justice of Imbabura hosted the Protection Action in favor of the Los Cedros Protective Forest, verifying the breach of the right to environmental consultation of the communities. However, since the ruling of the sentence, little or nothing have been done by the state institutions 'competencies', to repair the damages and comply with it."
"We reject the disrespect for human rights, national laws and international agreements as well as the sovereignty of Ecuador by the mining company CORNERSTONE S.A. of Canadian capitals, which despite having been withdrawn the environmental license by order of the judge of the Provincial Court of Justice of Imabura for its operation on the Rio Magdalena mining project that occupies 60% of the Los Cedros Protective Forest - Intag, has not stopped its activities within the forest and communities surrounding the project."
Los Cedros Biological Reserve is an internationally famous scientific reserve, consisting of 17,000 acres of premontane wet tropical and cloud forest in Northwestern Ecuador. It is home to over 297 species of bird, 900 species of moth and thousands of other species, many endemic to the area.
Developing a mine in this sensitive area would destroy forever one of the most biologically diverse and endemic habitats on the earth.
The news illustrates the impunity with which international mining companies continue to operate in Ecuador, with no concern for legal or environmental constraints.