Over 300 organizations express solidarity with communities and workers affected by reckless mining industry profiteering during the COVID-19 pandemic
Over 300 organizations from around the world have signed onto an open-statement condemning the ways that the mining industry and numerous governments are taking advantage of the COVID-19 pandemic to manufacture new mining opportunities and enhance their damaged reputations.
The statement identifies four major trends in how the mining industry has abused the pandemic to turn a profit and advance their interests, putting land and water protectors at greater risk of harm:
Ignoring the threat of the pandemic and continuing to operate, putting communities and workers at grave risk of infection;
Continuing violence against defenders and repressing community protests, many long-standing, in order to promote more mining;
Donating money, sanitary supplies and test-kits to cover up their dirty operations and portray themselves as public saviours; and
Securing regulatory changes to eliminate public oversight and expedite permits for their operations.
The Global Solidarity Statement condemns the responses of companies and governments to the pandemic as aggressions which exacerbate the multiple pandemics – health, economic, violence, militarization and corporate capture -  that Indigenous peoples, affected communities and workers face on a daily basis.
In the context of an intersecting global health, economic, ecological and climate crisis, they also assert that healthy communities, Indigenous peoples, workers, and social movements – not the profits of predatory mining corporations – are essential during the pandemic and must be at the centre of plans moving forward.
Snapshot report - Voices from the Ground: How the Global Mining Industry is Profiting from the COVID-19 Pandemic
A snapshot report, Voices from the Ground: How the Global Mining Industry is Profiting from the COVID-19 Pandemic, was also released today highlighting dozens of cases from around the world that exemplify  the trends identified in the statement. You can access the report here and add your name to the Global Solidarity Statement here.
Report Shows Global Mining Industry Profiting from Pandemic, Putting Communities and Workers at Risk from Disease, Repression and Regulatory Rollbacks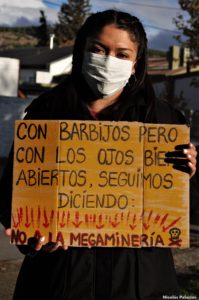 Since March, the mining industry has been declared 'essential' in many countries worldwide, enabling them to operate amid government lockdowns with devastating results, according to a new report. The analysis draws from field reports and a review of nearly 500 press, company and civil society statements, 180 of which are directly related to community and/or workers concerns.
As a result of the industry's behavior in the midst of the pandemic, the authors note, mining sites worldwide are emerging as hot spots of the disease, putting at grave risk workers and nearby Indigenous and rural communities, many of whom already suffer mining-related health impacts.
More than 3,000 mine workers in 18 different countries have reported outbreaks at their mines, leading to fear that the virus will spread among local populations with pre-existing mine-related illnesses that make them particularly vulnerable.
Massive outbreaks at the Cobre Panama (Panama), Olimpiada (Russia), Lac des Iles (Canada) and Antamina (Peru) mines went unrecognized as hundreds of workers tested positive. Nonetheless, the report reveals, companies continued to operate. Lack of testing in many places and limited oversight mean actual numbers could be far higher, the analysts said.
Under lockdown, land and water protectors are at heightened risk. Reports from the field suggest companies and governments are using the pandemic to stifle or repress long-standing community protests, such as in the Philippines, Honduras, Turkey and Ecuador. Individual defenders also are being threatened and killed with greater intensity in countries such as Colombia and Mexico, according to sources on the ground. In some cases, new legislation is being implemented that could further criminalise social protest or enable greater repression.
In the Philippines, Rodrigo Duterte's government is using the pandemic to continue his attack on human rights and land defenders. In April, protesters at the peaceful encampments protesting Oceana Gold's Didipio mine were violently evicted by police forces. Civil-society organizations there have also condemned the assasination of anti-mining activists and continued red-tagging.
"Even under the COVID-19 Pandemic, extrajudicial killings and other forms of human rights violations persist under the despotic rule of President Rodrigo Duterte," remarked Kalikasan People's Network for the Environment in a press statement.
In Honduras, the administration of Juan Orlando Hernández has imposed a 24-hour curfew and suspended basic rights, including freedom of expression and assembly, using the military and police to enforce measures. Meanwhile, authorities opened an online window to make it even easier for companies to obtain environmental permits, all of which happens in secret.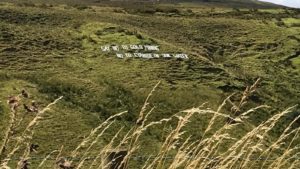 "This is just like 1998, when the mining law was passed in the wake of Hurricane Mitch, one of the biggest disasters to hit Honduras that took the life of 20,000 people and left 3 million others homeless, with an economic impact that set us back 40 years. Today, in the midst of a global humanitarian emergency due to COVID-19, the illegitimate government of Juan Orlando Hernández is taking advantage of the crisis to put in place corrupt measures to favour mining," stated Pedro Landa from the Reflection, Investigation and Communication Team (ERIC/Equipo de Reflexión, Investigación y Comunicación), Honduras
Elsewhere, companies are also securing regulatory changes to benefit them now and in the future, according to the analysis.
In Brazil, a video released by the country's Supreme Court revealed the Environment Minister stating that the pandemic is an "opportunity to deregulate environmental policy." In the last two months, the Bolsonaro government has fired top environmental enforcement officers for controlling illegal mining in the Amazon, while dolling out hundreds of concessions rights and moving to approve legislation to further open up Indigenous territories to mining activities.
"Since Jair Bolsonaro took office, our indigenous lands are increasingly affected by predatory economic activities that threaten the integrity of our ancestral territories and the natural resources essential for our survival. With the COVID-19 crisis, the illegal activities of miners, loggers, missionaries, drug traffickers, and other invaders, pose an even greater threat, because they can bring the virus to our territories and communities. For this reason, we demand that any economic activity in our territories be stopped immediately, to guarantee the protection of our children, women, men, youth, wise elders, and relatives in voluntary isolation," commented Nara Baré, coordinator of the Indigenous Organizations from the Brazilian Amazon (COIAB).
In this context, mining company donations to communities and governments is seen as whitewash, especially as they place communities, workers and the environment at further risk.
"COVID-19 isn't the only health crisis we're facing. For a decade, communities surrounding the Escobal mine have fought to protect their health from mining activities. Guatemalan courts ordered Pan American Silver to suspend its operations during the consultation and this includes community outreach, which gives rise to tension and conflict. Pan American Silver should tell its employees to stay home and stop trying to buy support for the mine during this significant health crisis," said Luis Fernando García Monroy on behalf of the Xinka Parliament.
Overall, the stories captured in this report reveal that mining-affected people face multiple pandemics – health, economic, violence, militarization, and corporate capture – which are all getting worse as the Covid-19 pandemic intersects with the predatory mining industry, which they continue to battle to defend their land, water, health and livelihoods.
"Envisioning a way forward that will ensure good food, clean air and water, healthy communities and planetary survival cannot rely on mining corporations and their backers, who are driven by their ruthless pursuit of profits. However, the health-centred struggles and collective approaches of mining-affected communities and Indigenous peoples can help us to refocus on what is truly essential toward a healthier future for all," says Kirsten Francescone, Latin America Program Coordinator, MiningWatch Canada. 
*This report was put together with contributions from Earthworks (USA), Institute for Policy Studies - Global Economy Program (USA), London Mining Network (UK), MiningWatch Canada, Terra Justa, War on Want (UK) and Yes to Life No to Mining with support from many other organizations.