Gina Rinehart's Hanrine mining concessions in north-east Ecuador are again hotbeds of unrest, with Ecuador's Army using violence and tear gas to clear streets of citizens to allow Hanrine's employees to pass during national strike.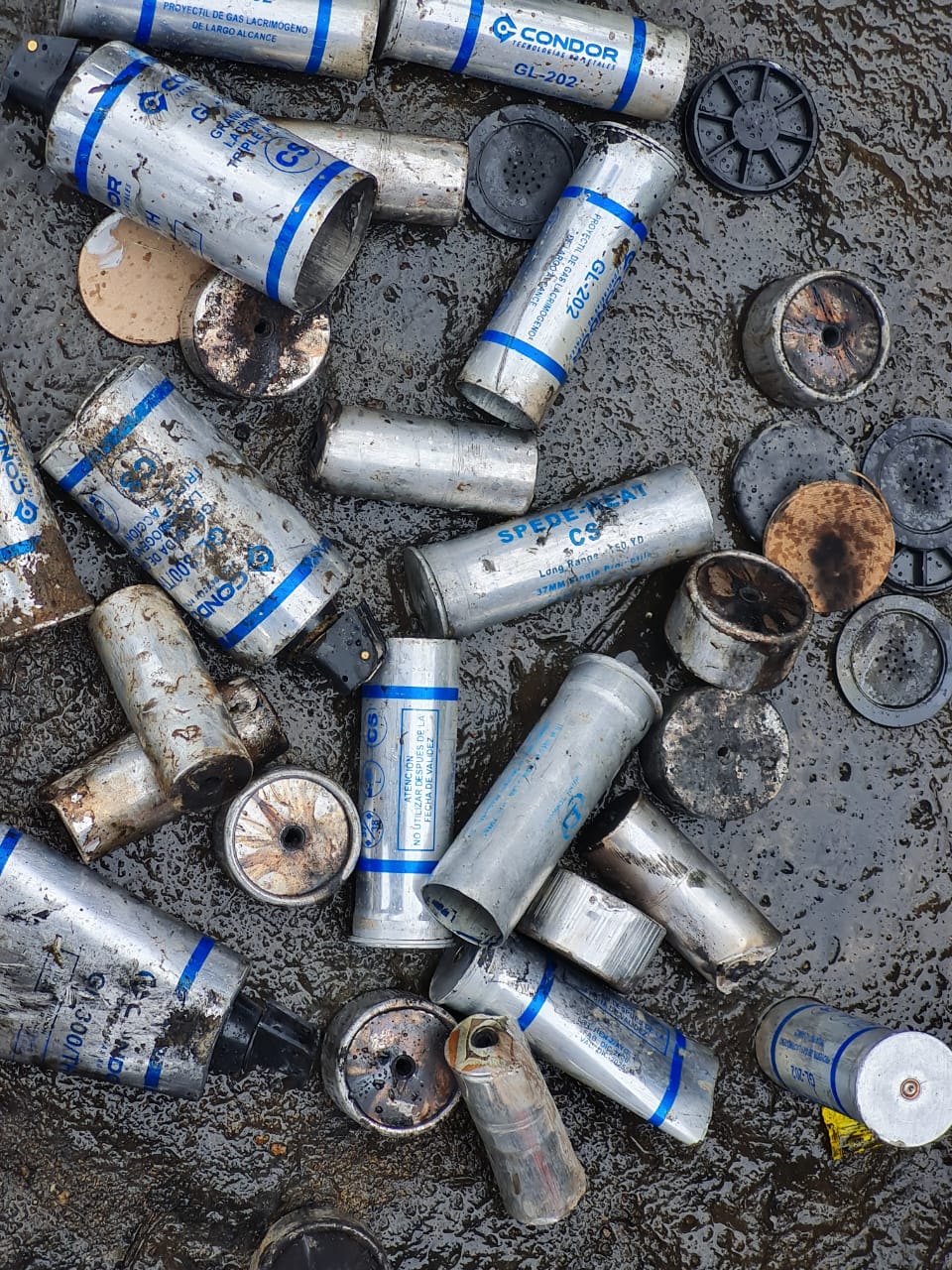 On June 18, the army threw around 30 tear gas grenades, triple action gas grenades and long distance projectiles at the townsfolk of Buenos Aires, injuring five people, including an elderly person who was unable to move after the attack.
"Today we have been attacked by more than 30 military and more than 100 Hanrine workers including security guards and engineers. They attack us with tear gas canisters, stones and sticks," says Patricia Tates, an inhabitant of the town.
"We are from La Merced of Buenos Aires. We were supporting the strike in a very peaceful way until today when [the army] arrived to aggravate us. All of that happened today in the middle of a strike," Patricia Tates says.
The protests coincide with a national strike against the government called on June 12 by the National Confederation of Indigenous Nationalities of Ecuador (CONAIE), unions, and the national worker's front, demanding that President Guillermo Lasso's government issue a moratorium on mining and back down on its neoliberal austerity measures.
In retaliation, CONAIE's president, Leonidas Iza, was abducted and held incommunicado by people dressed in police and military uniforms, and released a day later, pending a trial in July for "inciting violence". A car in which he was travelling was shot at by police on June 19, shattering the side window.
"The events constitute a new state action of criminalization and persecution of the right to social protest and mobilization, " said the Alianza de Organizaciones por los Derechos Humanos.
After unsuccessful calls for dialogue, President Guillermo Lasso declared a state of emergency on June 19 for 30 days, suspending the right to assemble.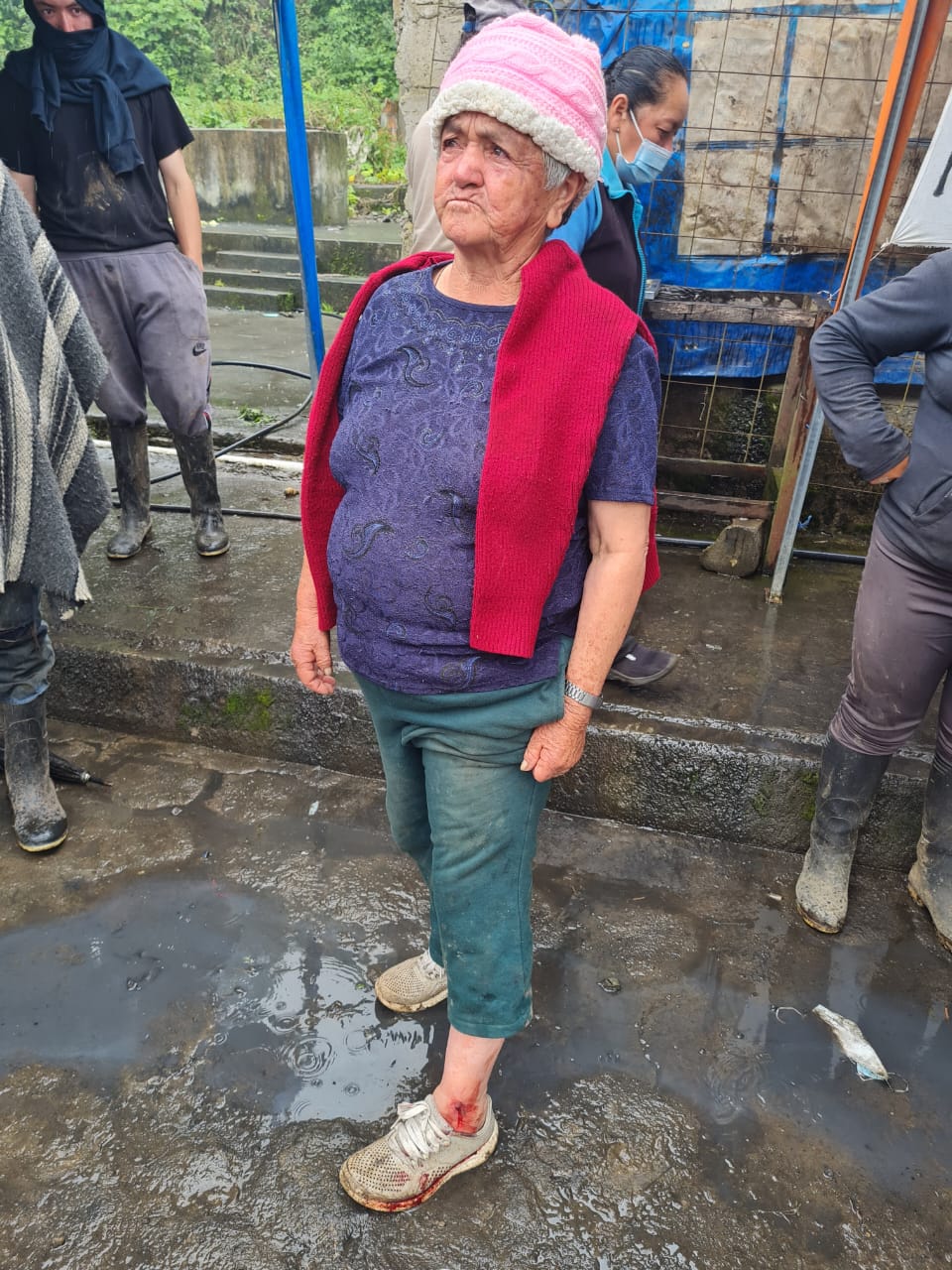 "Rinehart's mining concessions in Buenos Aires, Ecuador have been hotly opposed since they were granted in 2018, with increasingly militant tactics to force entry to the proposed mining sites, amid allegations Hanrine has not acquired the correct permits," says Liz Downes, a writer and researcher with the Rainforest Action Group, an advocacy and research group that investigates the actions of Australian mining companies in Ecuador.
"On 13 May 2022, locals say Hanrine again forced entry to the concessions without authorisation from farm owners, and without the correct permits to carry out mining camps and works. They say they were never consulted about a mine on their land, in contravention of Article 398 of the constitution and government policy," Liz Downes says.
"Australia needs to know how their companies are behaving in Ecuador and hold them accountable to human rights obligations. The constitutional rights of people in Ecuador need to be respected," says Peter Shear, the director of APT Norte, a human rights organization with hundreds of members in Buenos Aires.
"Over forty community members have been criminalized by Hanrine and the Ecuadorian government for being defenders of the environment and their constitutioal rights. Although we have obtained political amnesty for 28 of the cases through the National Assembly, the rest are curretly in various states of prosecution. These are small farmers who are simply asking that their constitutional rights are respected – not violated – by the Ecuadorian state, and in this case, Gina Rinehart's mining company, Hanrine." Peter Shear says.
"Community members don't want a mine here – it puts their water supply and pristine environment in unacceptable peril. Any benefits from the wealth created from the proposed mine would have minimal benefits locally, at a cost that is far too great to local communities and critical ecosystems," Peter Shear said.
"The Hanrine mining company is protected by the Ecuador's police and military, with a court order in August last year legitimising the use of excessive force against inhabitants, despite the wishes of the national police," Liz Downes says. "This court order was later found to be corrupt by The National Council of the Judiciary in Ecuador, and is currently being appealed to the Constitutional Court"
The inquiry revealed there were a number of irregularities and omissions in the Protective Action which gave the National Police the authority to clear a route through the town so the mining company could pass. The police operation in the early hours of August 3, 2021 saw 900 National Police officers use excessive force against peaceful townspeople, including tear gas.
Hanrine has also been found to have paid protestors to carry out counter-marches nationally to create scenarios that delegitimise the social protest.
Contact details and full media release here